X Close
---
NOTICE:
The Fischer Agricultural Sciences Library has been closed as of May 4,2012.
The Agricultural Sciences collection is moving to the Owen Science and Engineering Library.
The collection status in WSU WorldCat and Griffin will be kept up-to-date during the move process.
---
If you have questions or need assistance, please contact us at 509.335.9671.
Fischer Agricultural Sciences Library
---
Hours | Services | Subject Areas | On-Site Resources | Floor Plan | Assignment Alert Form | Personnel | Ask a Question
---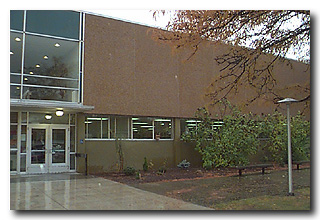 The Fischer Agricultural Sciences Library is located in the Johnson Hall Annex, Room C-2. It collects materials in the subject areas of agroforestry, crop sciences, entomology, environmental sciences, horticulture, landscape architecture, mycology, natural resource sciences, plant pathology, soil sciences and weed science.
Contact Us
Call the Fischer Library (509) 335-2266
Email the Fischer Agricultural Sciences Library
Ask a Librarian a question.

Please note that as of October 2008 we will no longer be using Copicards to pay for printing and copying. To pay for printing any copying you must have money on your Cougar Card, the same card you use to check out books. To put money on your Cougar Card online, just go to the Cougar Card website, click on Add Cougar Cash, and follow the instuctions. If you need to put cash on your Cougar Card, or have problems with your card, go to the Cougar Card office, CUB Room 60.

To refund money on an exising copicard, please take the card to the Library Administration Office, Holland 221 between the hours of 8:30am-12noon and 1:00pm-4:30pm. If your Copicard was purchased with a departmental IRI take the card to the finance person in your department.