Library of Congress Classification
Mapped to Holland & Terrell Libraries
Basement Ground 1st 2nd 3rd Map
---
Welcome to the Holland and Terrell Libraries. This resource has been developed to assist you in locating materials throughout the buildings by providing the locations of resources by the library of congress classification system. For example if you're researching information about the sculpture "Hermes" by Praxiteles you can locate the general area that these resources may be in by clicking "N" for Visual arts and then "Subclass NB Sculpture" and you will see the location of the stacks on a map of the buildings which contain these resources. Additionally, you can click on the "hot zones" on the maps to see pictures of different areas of the libraries to assist in getting your bearings before you arrive.

Click on a letter to see which building and floor a class/subclass is on.




Mouse over the map of clickable areas to access images.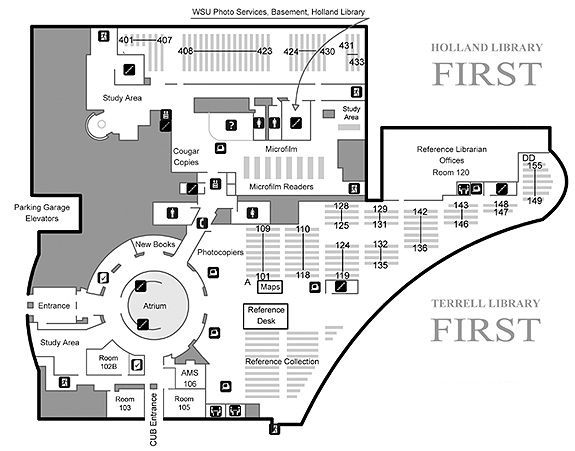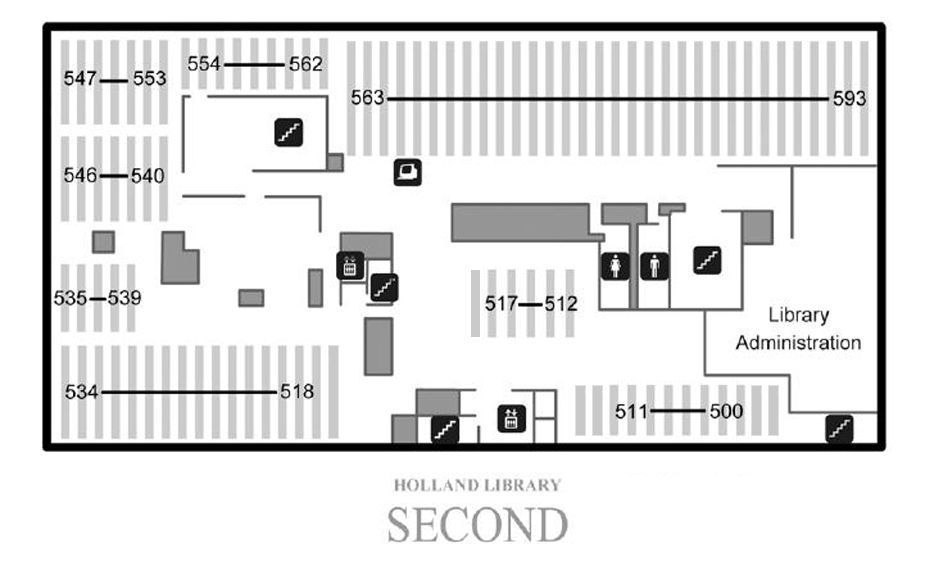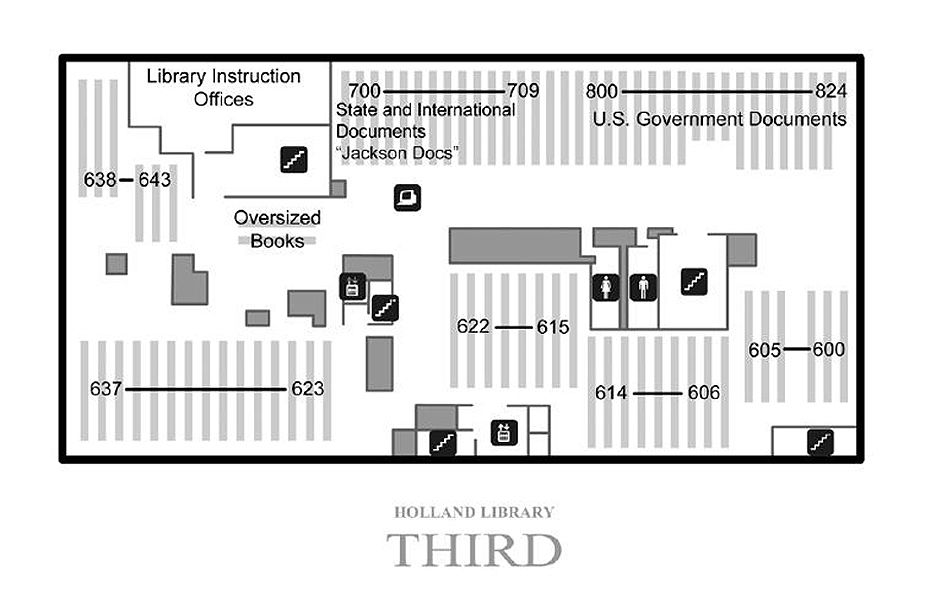 *The Ground and Basement floors are subject to change Summer/Fall 2008